"Our store prides itself in giving back to the community where we work and reside."
Safari Stan's Children's Charities by Petland was formalized in 1994. Petland has two children's charities – Make-A-Wish Foundation® of America and St. Jude Children's Research Hospital. Annually, Petland collects funds year-round for St. Jude, collecting more than $850,000 since 2009; and, since 1998 has fulfilled more than 500 pet-related wishes for the Make-A-Wish Foundation of America, totaling more than $250,000.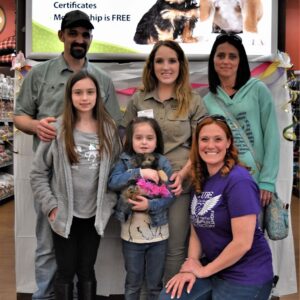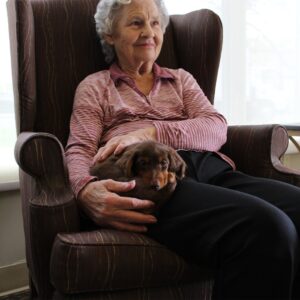 Pet therapy is a natural extension of Petland's retail environment. At Petland, we commonly take our pets to visit school children and nursing home residents, as studies of the human-animal bond show that pets are good for people.
Petland participates in the national Pets in the Classroom program coordinated by the Pet Care Trust. The program provides grants for teachers to purchase pets and pet supplies for the classroom, enhancing and promoting responsible pet ownership and the human-animal bond.
Since 2014, Petland stores have provided more than 600 grants to teachers.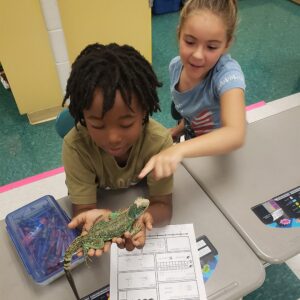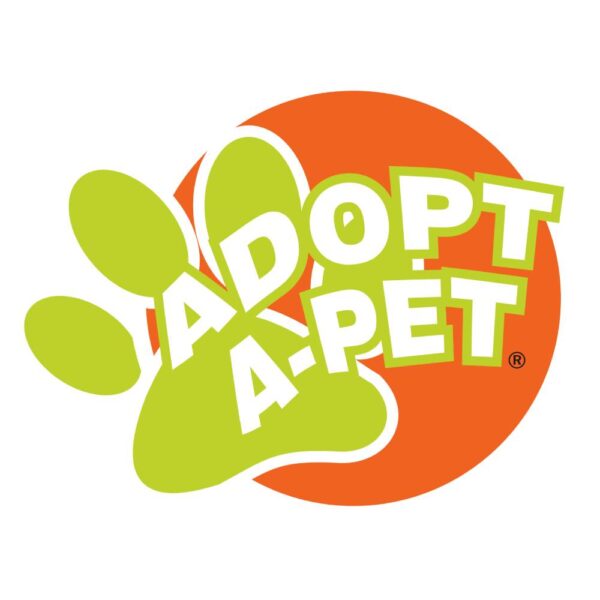 Petland opens some of its highly visible kennel windows to homeless pets from local animal shelters, pet rescue groups and others in the community, who may have unplanned litters. The goal is for Petland Pet Counselors to work with pet welfare groups and members of the community to find suitable families for homeless pets.
Since 1998 Petland stores have found homes for over 350,000 abandoned or unwanted pets.
Petland believes in the importance of the human-animal bond and is committed to providing local communities the resources behind strengthening that bond.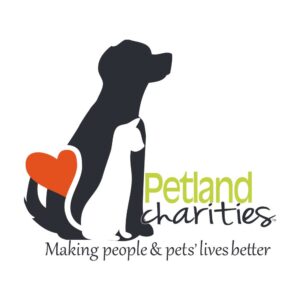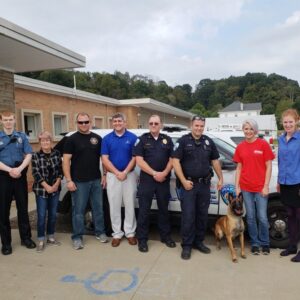 Stores across the country provide financial support and/or feeding programs for more than 200 therapy dogs and K9 units in police, sheriff and fire stations. In central Ohio alone, Petland feeds or has supported more than 57 K9 units and service dogs. Stores also support local veterans and facilities with service dogs.
Here at Petland, we are passionate supporters of the human-animal bond and the communities we work in. To show our dedication, we are raising funds for shelters and K9 units right here in our local community through Petland Charities.
We invite you to make a donation at our store to support your local animal shelters and K9 units. All money raised will stay within our community to ensure local animal shelters can provide loving care to animals, and K9 units have all they need to support our police officers and law enforcement personnel.
Your generous donation will benefit:
Gallipolis Police Department
Jackson County Sheriff
Wellston Police Department
Ross County Children's Protective Services
Ross County Humane Society
Heartland Canines for Veterans provides therapy, companionship and service dogs for disabled veterans. Petland sponsors the full cost of one training dog per year ($7,200).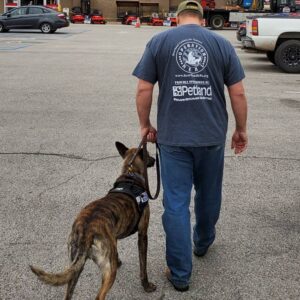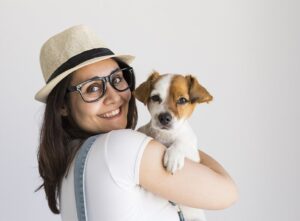 Petland's goal is to see that no Petland pets end up homeless or in an animal shelter. Occasionally, circumstances arise making it difficult for pet owners to keep their lifetime promises to Petland pets.
In these cases, Petland will help find that pet a new home.
Petland puppies also go home with the Petland Enhanced Protection Program (PEPP).
This is a strategic partnership combining a national microchip database registry with an Amber Alert-type service, providing an enhanced layer of protection for pets and their families.